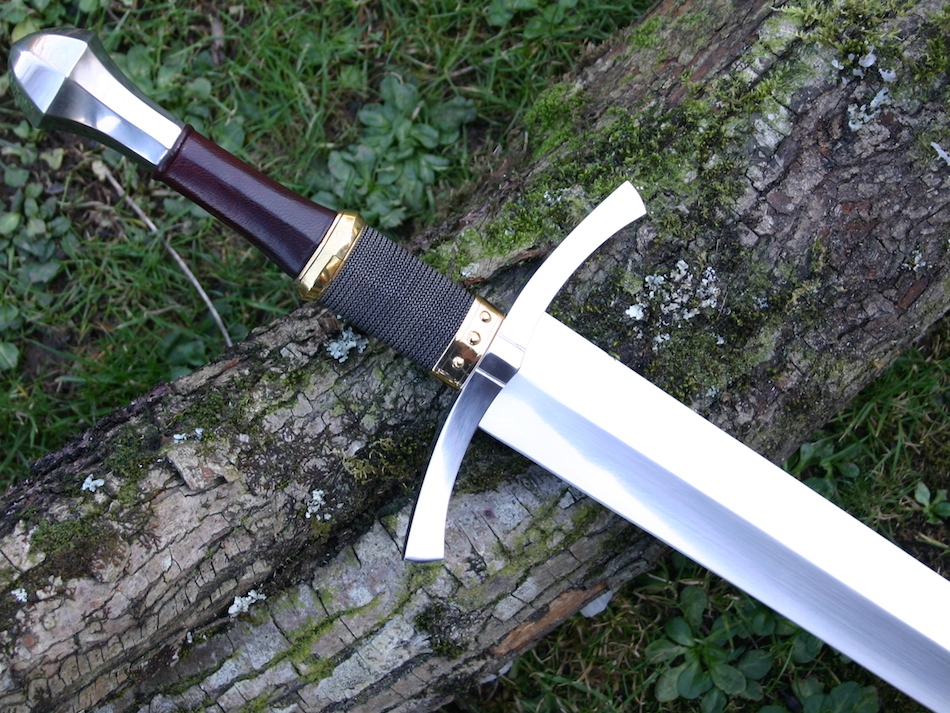 This is a new Castle Keep design,a fine hollow ground blade with downturned crossguard. The pommel is Octagonal,with a mahogany leather upper grip and herring bone wire bound lower grip.hot peened tang
The grip ring and bolster are both gold plated.
Agincourt single hand Sword £1275
There is also a LONGSWORD version of this in the accompanying photos. The Longsword is £1375 plus scabbard and belts.
a matching scabbard and belts will cost £375,choice of leather colours etc available as a Custom option.
Length 38"
Blade 30"
Weight 2.4 Lb
Point of balance 5" below guard